Count Down From Kingdome Demolition via Implosion
days since it got blown to kingdome come!
News Flash! On March 26, 2000 the Kingdome bit the dust!
Note: If you got here other than through a link on the Seattle curiosities page
then you may want to go to Seattle Curiosities and Oddities while this page loads!
However there is no Seattle Kingdome demolition there!

---
Kingdome implosion and Kingdome web cam links!
Everything you ever wanted to know about the kingdome demolition.
Find out how many days are left until the Kingdome is paid off!

---

It takes about 60 seconds for the Kingdome demolition sim to load but the wait is well worth it.
Once the animation has loaded kick back and watch the Seattle Kingdome go up in smoke in real time!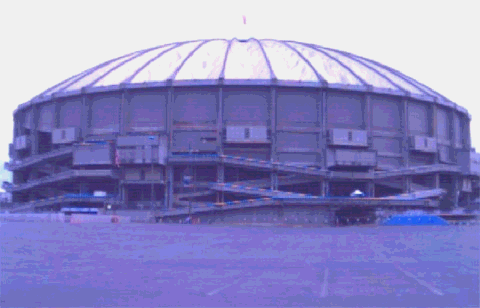 SendMoreInfo.com This program is an oldie but goodie. The most reliable paid to read e-mail on the web today! They have recently upped the pay rate and are sending more info! I'm getting 10 to 15 paid emails a week on this one!
Click on this button
if you want to tell your friends about this site. I Don't have access to any of the information that you enter so don't worry about you or your friends getting a bunch of spam!
(Besides I have just barely enough class to not spam anybody!)